Are you looking for a unique, romantic first dance for your upcoming wedding? Look no further, because Slow Bal is exactly what you have been looking for. This romantic dance is graceful, doable and the slow jazz music makes for some great dancing. Slowfeet Studio is the place that can help you create a perfect first wedding dance. Read further to learn more.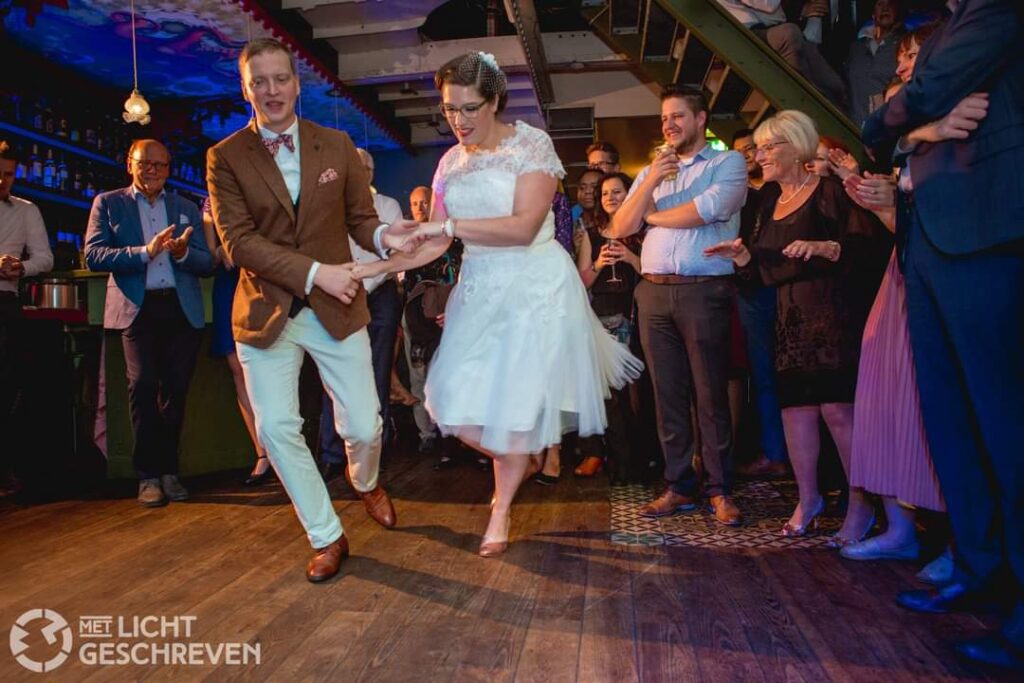 Why Slow Bal makes the perfect first wedding dance
Slow Bal is perfect as a first dance at your wedding. Why? Because it is a swing dance that is danced in a close embrace. It therefore is an intimate and very much a romantic dance. The movements are elegant and graceful and feature the right amount of flair to add a bit of sparkle to your wedding event. Because the dance falls within the realm of swing dances, it has more room for added personality and isn't as strict as many other paired dances. Slow Bal leaves room for your interpretation, playfulness and character to truly make it your own. 
What does Slowfeet Studio have to offer?
Slowfeet Studio offers a tailor-made programme. Firstly we will discuss what you expect as a couple from the dance. The next step is to create a choreography for the dance. Our dance teacher will create the choreography for you. If you already have some dance experience as a couple, you could also provide some input for the choreography. The lessons are private lessons in which you will get full coaching while learning the dance and the choreography. The dance style will be Swing. Tango, ballroom or salsa will not be part of the way this dance is danced.
How many lesson will be needed?
You will be taught the dance through private lessons. How many lesson you'll need, depends on your expectations and how much experience you have as a dance couple. For a couple with dance experience a minimum of three lessons is required. For a couple with little to no dance experience a minimum of five lessons is required. Of course, practising at home is necessary to improve further. That's why we will record the lessons so you can always have something to fall back on. How much you practice at home will influence the final result of the dance.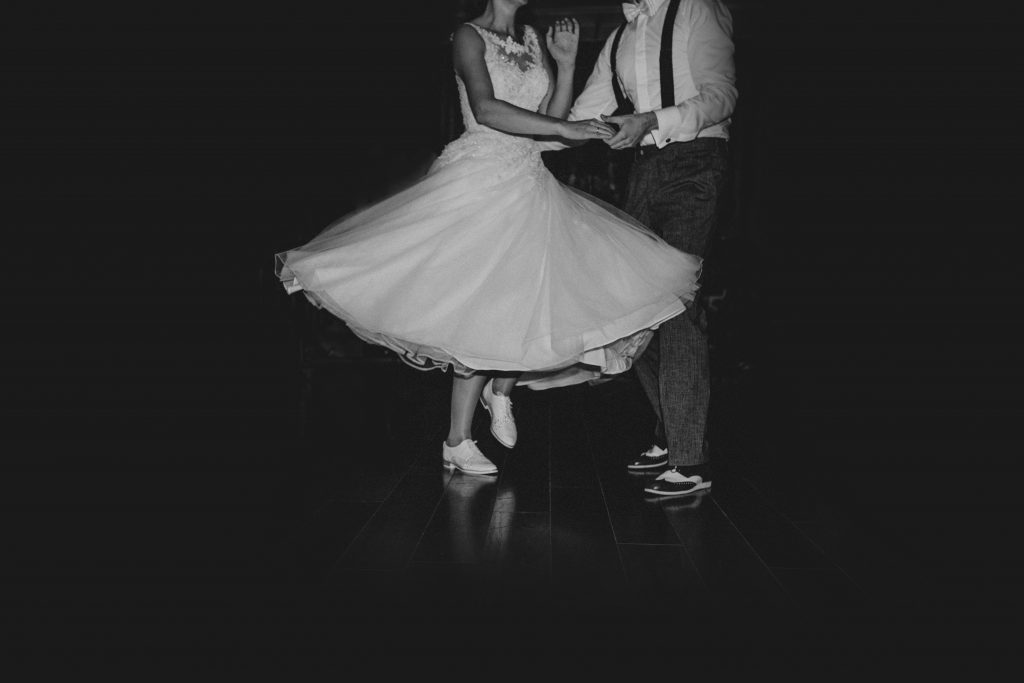 What will you do in the private lessons?
It is good to know what happens during the private lessons. On average a lesson takes one hour. First we will do an intake to discuss the requirements of the dance, the song of choice and how much dance experience both partners have. Based on this conversation we will develop a choreography which we will be working on during the lessons. The choreography will be taught in parts so it is easy to make any necessary adjustmentsand add your personal flair.  
Remember: it is your first dance at your wedding! You can always indicate when you want to make any changes. During the lessons we may find out that a movement or sequence works differently for you. That's why we aim to be flexible and change the dance where necessary on the fly. The final result of the lessons will be a full choreography that includes some input on styling as well once the choreography has been learned.
How much does a wedding dance cost?
In total we charge €55 per hour of lessons. This includes the lesson, the creation of the choreography and renting the studio. Longer lessons are negotiable at additional charge. In some cases it may be necessary to start taking the beginners course prior to starting the private lessons.
Will you be getting married soon and would you like to create a unique first dance? Please contact us at… info@slowfeetstudio.nl of have a call with Deirdre: 06-18718119.